Stupid Girl
May 26, 2009
She bumbles and tumbles
Down the school corridor.
No grace in her step,
No style in her gate.
One just might think
That she's on the brink
of an atomic catastrophe.
Onlookers beware!
Just look at her glare!
As she marches through to class.
Pessissism reeks of hairstuling grease,
As you see it or smell it in here.
This girl we're talking about is me,
In case you've not figured it out.
Friendless,
Clueless,
There is a long list of despairs she is holding inside.
You'd be amazed
What you see on her face
If only you really knew.
One day this girl might be you.
Filled with longing,
Filled with despair,
The essence of it nearly fills up the air.
As she walks to her seat
And opens her book.
Just another in a sea of faces.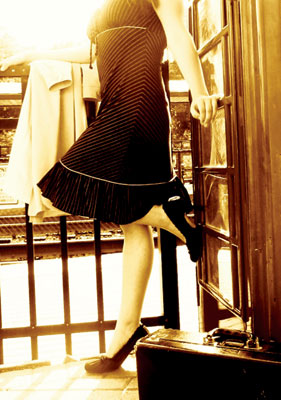 © Martha V., Morton Grove, IL