Be in the Now
May 25, 2009
As the car I was sitting in drove over each new bump in the road,
I chose the look forward towards the horizon-
Instead of reminding myself of the hill we just barely drove over.

Age is just a number,
But forward is just a direction.

For some,
It is just as easy to dwell on the past,
As to look forward to the future.

So some do,
But I choose not to.

From as early as I can recall,
I knew
That I could one day fall
To breast cancer.

My Aunt,
My Grandma,
My Tutu,
They have all been prey
At least once
To this sickening bait.

Breast cancer decided
To snatch them up,
But in the end,
It decided to give them back.

I have worries
To think about later,
But at this time,
Fear isn't going to run my life.

The sunset is beautiful,
And behind you,
No matter how bad it was,
You're here,
And there's no need to fear.

Let go of the reins
And head toward the future,
Because as soon as you halt,
You'll be stuck in the past
With all of those losers.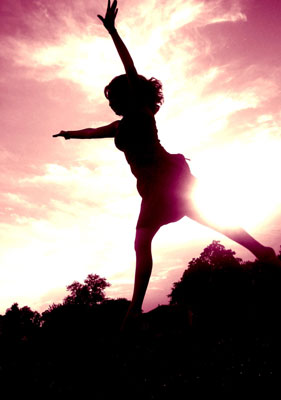 © Martha V., Morton Grove, IL