The Monster Behind the Door
May 25, 2009
I wake up once again at night
to the noice behind the door.
I grab my teddy bear,
and we get dressed up for the war.

My sheets wrapped around our necks,
and a flash light as a sword.
We decide to stay up that night,
until we both get bord.

I hear the grizzling growling noices,
of the monsters big black belly.
All of his heavy breathing is makeing my room real smelly.

Now the monster is growling,
and one of his friends are yowling.
His clicky claws are clacking.
I hope thats not him quacking!

The monster won't be quiet,
he is leaving me in stress.
I've got to get some sleep tonight.
I've got to get some rest.

I hear the noice get loader,
as i jump up out of bed.
I run down to my mother,
and this is what she said:

"This happens every night,
when i put you to bed.
So hush up and go to sleep,
before the night is dead."

She brings me to my bed room,
and tucks me into bed.
But, the war is still not over,
until the monster is dead!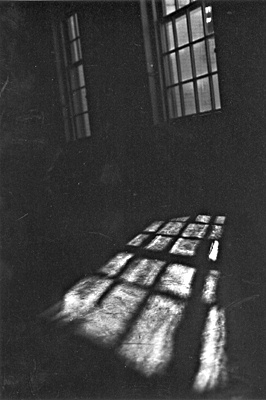 © Mary A., Fullerton, CA