Crystal Clear
May 25, 2009
Clouding up inside,
Unable to decide why this feeling
Is so intensified.
Red-hot scorching pain
Like a hand over an open flame.
Skin and hair singeing,
Burning to a crisp,
I'm sure the pain is plastered
To my face.
Every small glimpse
Is a blow to my gut
And even more proof
That I should give up.
You don't notice my pained stare
Which is no surprise
Because you were never much aware.
Had you been really
You would notice me now.
You would notice me trying to swallow whole
Those blades that just won't go down.
Had you been much aware before
You'd have noticed more.
You'd have noticed the way I looked
At you, like a blind man looks at
The sun for the first time.
Had you been more aware
You'd have noticed the way my face
Lit up around you,
Like a little kid on Christmas.
And had you noticed more
You'd have heard my heart beating in my chest,
With every smile and laugh you graced me with,
Like the sound of someone
Beating on a door.
So even as I watch you with her
It's no surprise that you don't seem
To notice my urge to cry.
And so you definitely don't notice
My pain inside and the way
I seem to slowly die….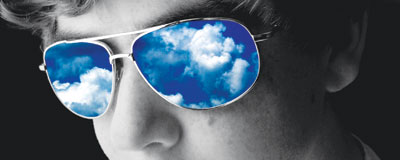 © Joseph B., Mesquite, TX