Invisible Boundaries
May 25, 2009
How can I tell you this?
So comfortable in conversation, yet the boundaries lay in the mist.
Where do I stop, when can I move forward.
I do not know the limits to what I say.
To protect those around me, or lead them astray.
Do I heed your advice, and tell you all, or do I simply let someone else take the fall.
You have sacrificed so much to be here already,
how can I not be ready.
Just follow your lead and tell you the troubles
letting them off my chest where nobody meddles
is an affair I'm not sure if I'm quite ready yet.
But truth be told, if not now, when?
I'll give up my confidences
lay down the law
because you mean so much to me
I cannot bear to see you take the fall.
If it all becomes too much, take a step back.
Because I would rather see you happy
than in a tangled web of despair
In an ugly situation, lacking respect and dignity.
How do you do it?
Day after day?
You care for so many.
I wonder, do you realize how many care for you?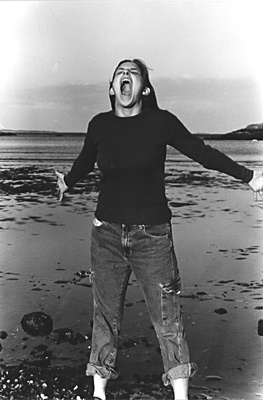 © Jessica M., Marblehead, MA