Two-Sided Being
May 24, 2009
I know him cause he's family- he's a stranger cause I don't know him.

I love him cause he protects me- he's a monster cause he destroys me

I care about him cause he's always been there- he's a stalker cause he's where I don't want him to be.

I respect him cause he respects me- he's a dictator cause he thinks he owns me.

I love being with him cause he makes me feel special- he's a boss cause he makes me feel like dirt.
But I'll always protect him, I'll always be there for him, I hate him &I love him, I hope he dies but doesn't get in trouble, I hope people have nothing to do with him but for them to be his friends. I can never completely hate him, or forgive him, no matter how hard I try.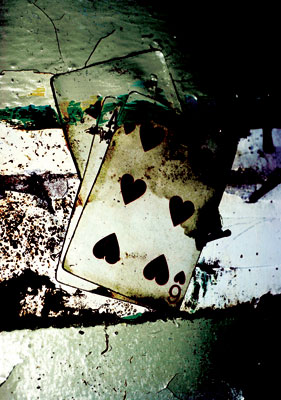 © Tracy A., Scarsdale, NY