War
May 24, 2009
The otherwise blissful day
Rises above the valleys far away
And yet, so many hearts will be torn
Today, like they were never born
Silence except the sound of drums
And the breath of soldiers, stricken dumb
The hoofbeats of willing horses
Footsteps of nurses, to tend to new corpses.
Shouting of general, front in parade
Ready to order his fine brigade
Hearts pounding too deeply
Men blinking sleepily
For some believe
'Tis only a dream
Yet most will never wake up.

Tactics are running through many heads
Some are readying to be dead
And though such war may seem so fine,
I wonder why many men are blind
To the destination such acts may cause;
Some are in it just for applause.
How foolish are they!

The warring parties draw nearer
The morning fog grows clearer
The eyes start to feel weary
And do grow quite bleary
As many think of their dear wives
For whom they're risking their precious lives
And for their lovely young children
Who may never see their father again.

Why, why this senseless strife?
Why break the heart of your young wife?
War is useless, it does no good
To throw away your fatherhood
Just because some don't agree
Upon everything they see
Evil creates such thoughtlessness
So do not destroy, but bless
Your fellow human brothers
Think of their daughters, wives, and mothers
Who will weep for their beloved gone
And will realize that life goes on
Yet, after death.

The parties stare each other down
To war o'er a stupid crown
And raise their guns, just to fight
O'er some dumb king's plights.
The guns do blow, the cannons ignite
Against true man's honest right
Ashamed and sad I am to say
That your daddy's gone away
And then a message to your mother,
No longer will she kiss her lover.
What a sad state of affairs
That lives disappeared quickly there
And hearts are broken, lives are taken,
People's souls are torn and shaken
Blood spilt out upon the grass
Names are forgotten, in a mass
And then the sun sadly sets today
Upon the lives now far away.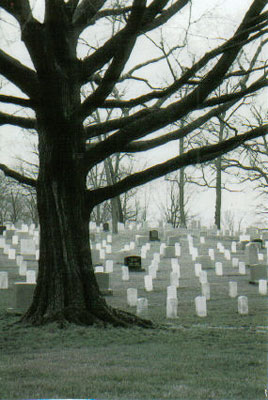 © Mary G., Ridgway, PA