Where I'm From
May 19, 2009
I am from Cherry wood dressers, Kraft Mac and Cheese, and sweatshirts.

I am from the wooden front porch that creeks as people walk over it on winter days.

I am from the rose, the moist spring soil as it is thawing from the blistering winter nights.

I am from Siesta Key, Florida and brown eyes, from Mom, Aunt DD, and the McGlynn's.

I am from the wild family get togethers and singing karaoke.

From "treat people the way you want to be treated" and "never spend a minute of your life being sad because it's sixty seconds of happiness you will never get back."

I am from "Our Father, who art in Heaven, hallowed be Thy name…"

I'm from West Allis and Europe, cheese and pasta. From the "I'm not a little horse Grandma, I'm a little girl", the "that's ishy" from Grandma's quiet voice, and the long hair on my Mom and Sister's head.

I am from the fireplace mantle representing all of the good times back in the day and the time we will never forget. The times we will cherish for years to come.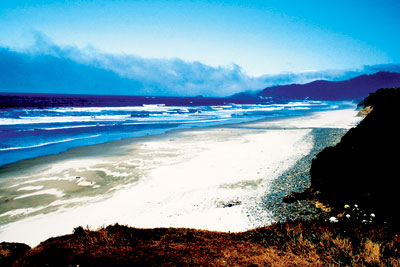 © Kristin R., Los Altos, CA