Mine
May 21, 2009
I pick my head up
and there he was,
amazing eyes and all,
standing at the corner.
It's clear what he is
waiting for;
me.
I acted like I hadn't
noticed him and try to just
walk by,
but his body blocks
my path.
He looks down at me,
smiling that smile
that sends stars
shooting out of me.
My choices are clear.
I can either ignore him
and keep walking
or I can lean into him and make him
mine.
We belong together,
everyone knows we do.
Before I know what happens
I'm in his arms
and I can now say that he is
Mine.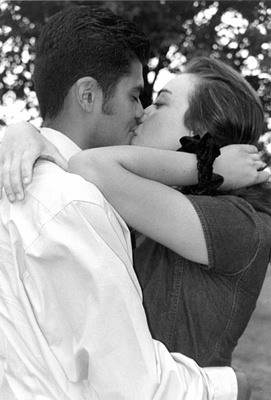 © Yaniris M., Boston, MA