English 10 Theme
May 21, 2009
My teacher said,
Go home and wirte
a page tonight.
And let that page come out of you---
Then, it will be true.

I wonder it it's that simple?
I am sixteen, scared, born in Mishawaka.
My education didn't come from just one school, Community Baptist Christian, Michiana Christian, Walt Disney, and now Penn.
At the end of the day my drive is short, just down Jefferson to Birch, quick drive through the neighborhood, then home sweet home.
I sit at my laptop and write this page:

It's not easy to know what is true for you of me at age sixteen, my age.
But I guess I'm what I feel and see and hear.
Mishawaka I hear you: hear you, hear me--we two--you, me, talk on this page.
Me--who?

Well, I like to eat ice cream, laugh endlessly with my best friends, and watch sappy love movies.
I like to learn new things, esperience new things, and discover wonders.
I like bringing a smile to someone's face, being kind, and doing things to let others konw you're thinking of them.
I guess being scared doesn't make me not want to experience things.

So will my page be timid that I type?
Being me it won't be bold.
But it will be
a part of you too.
You are scared too-
scared of failure, of disappointment, of loss.
That's life.
Sometimes perhaps you don't want to admit it.
Nor do I.
But we all are, it's true!
As I learn from you,
I suppose you learn from me too--
Learn to oversome those fears and triumph,
learn to press on.
To be better than we've ever been.

This is my theme for English 10.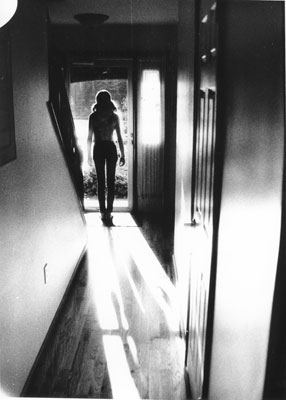 © Mike V., Morgantown, PA