Inner Thoughts
May 21, 2009
Inner Thoughts
"Jeffrey Dahmer was a serial killer throughout the years of 1978-1991; here is his story."

I was born in Wisconsin; I've been alone ever since.
I mean physically not so much but I was born into my own little world so to speak.
As a boy I would take the dead animals that were lying around the farm and impale their little heads with stakes from the yard; nothing big though, just little squirrels and rabbits maybe.
Nevertheless I would have all kinds of thoughts about them; what I would love to do with them, how they would taste, and necrophilia is what they call it.
I can vividly remember the feeling of the thick red blood oozing out of the animals like a melting Popsicle in the summer sun.
Now, just about 30 years later I've killed 17 men and boys, funny, the chain of events isn't it?
I drugged them, sexually molested them, killed them, and one guy I even ate his bicep!
The beefy taste of that guy is something that I just can't explain.
It's just something about men that gives me such a feeling of relief and satisfaction…But let me assure you. I'm not gay, I'm just…complicated.
When I was sitting in that courtroom, juries hovering over me like a flock of vultures with a fresh kill in their sights, I take a look around me, every single eye in that was room was laced with death; if they had the chance they would all kill me one by one, except when I looked over at my parents. They looked so disappointed in their baby boy, I just give them a smirk and the tears began to roll.
Though I don't show it, I'm actually deeply remorseful for the things I've done, and I take full responsibility!
GUILTY! I sit, I smile, I don't argue, refute or present a rebuttal. I just get up out of my snug courtroom chair, and walk into the lions den that awaited me.
"Im gonna make you right at home with me faggot!"
"Why don't you take a bite out of me pretty boy!"
That's what they were yelling at me when I entered the cage. I gotta admit, those guys in there are quite intimidating.
Then out of nowhere I hear a small voice in the background that stated, "No matter what you did, Son, Jesus still loves you and will wash all of your sins away."
That was the only thing I held tight in my heart while I was in there.
God forgave me for what I did to those men, at least I think so…
Regardless of what happens to me, I just want those parents and families to know that I am deeply apologetic! I just hope that God believes me….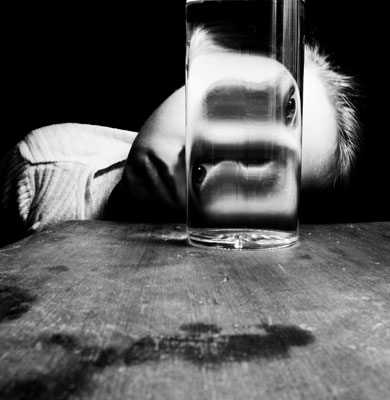 © Sarah M., Blairsville, PA