It Hurts To Not Know
May 20, 2009
They call it karma, I call it pain.
You once were my rainbow, but the droughts cleared away the rain.
You'd tell them i was yours, and I'd happily agree.
You brought out a whole new side of me.

But that was then, this is now,
and its sad to say,
I can't find a way out.
The worst part is I let us fall apart,
watched us crumble into
tears and broken hearts.

My friends, they all say,
just leave it alone,
but your etched in my mind,
like words paved into stone.

I sit here and wonder,
my mind endlessly searching,
for a reason or explanation,
to why our relationship stopped working...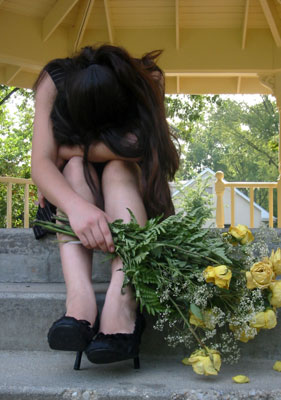 © Martha V., Morton Grove, IL