A butterfly.
May 20, 2009
She perches effortlessly upon a sunflower's
Great nectar filled center,
Content, she is filled with its sweet aroma.

But a warm embrace ends too soon,
A flutter of her light amber wings
Lifting her with the wind
And into an open, blue abyss.

She abandons the sweet nectar,
For she knows there is more somewhere else,
And its only in her nature to fly away.
To be free.

If only I could be so lucky,
To throw myself into the wind
And explore the aromas of
the vast and unseen world.
(My spirit longs to be free too!)

But alas' I see
she returns
To perch upon the flower once more,
(She must've missed it!)

She knows that its sweetness
Will forever be mounted in the earth,
Helplessly waiting for her touch to nourish it again.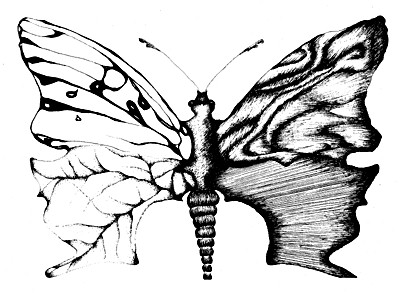 © Cara L., Cheney, WA