Depreciation
May 20, 2009
If anger were to break apart
Would it therefore to break my heart
As once upon did turmoil stir
To turn away, to change, to turn
And as against my sounder mind
Did I not try to steal my pride
And call one's anger back again
To sound a thunder, time well spent
God rest my soul and give me patience
For I do regret my indignation.

I found damnation in the souls
Of ones whose hearts were shallow holes
And I did say to she one day
That retribution has its way
And would you have that just last week
Did she in truth have words to speak
Words of fury, malice, spite
And then her face turned nearly white
God rest her soul and give her patience
Now she too has found damnation.

Come forth my foes, my enemies
There is no worse done unto me
Than that doth which have I endured
Before the day that I was cured
The day my mind fell truly still
That day up there upon that hill
A sense of fear lay overhead
The frogs, the rabbits all fell dead
Warnings of what was to come?
Or punishment for what was done?
God rest our souls and give us patience
Those guilty of depreciation.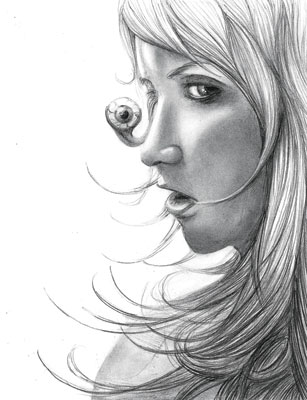 © Jessica P., Bethel Park, PA