Is This the End?
May 20, 2009
Is this
The End?
Began once
And now we start over again
Tore myself apart
And now it's time to mend
Everything that I destroyed
Over a year
And into more
Because the time never stops
Ticking away on some random clock
And if you try to bring it to a halt
You'll wonder why it's wrong
Is this
The End?
It seems that way
I don't care then I sway
Perhaps it's better this way
So you can cry
But it's not a lie
You can run
But you can live only one
Life
Is this
The End?
Or only the outset
Of something completely new?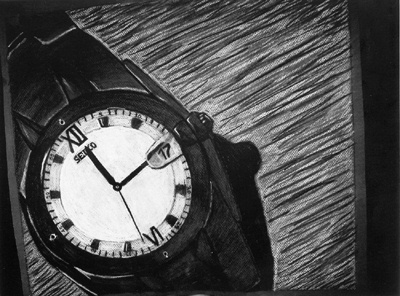 © Rachel U., Danbury, CT