Where I Come From
May 20, 2009
I am from Ford Trucks,


from John Deere tractors.

I am from the garden in the backyard



( muddy, wet, feels squishy between your toes.)

I am from the beautiful red roses,


the tall trees with long monkey-like arms.

I am from big mouths and kind hearts,


from Trina and Patty.

I am from the smartypants and the crazies,


from the I don't care and the I don't know.

I am form Vacation Bible School and the Beattitudes.


I'm from zucchini bread and cinnamon bread.

From the truck accident that took my great grandpa's life



and the gun that took my grandpa's life.

In my scrapbook,


a sea of missed faces,

I am from the seconds I missed before my first breath,


fall leaves from my family tree.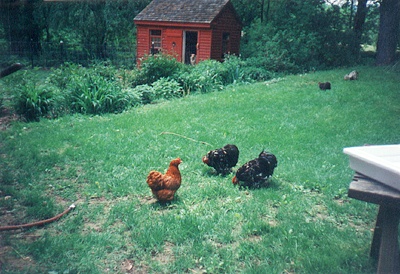 © Heather P.,Marblehead, MA