How to Shoot a Free Throw
May 20, 2009
Find the tiny head of the nail in the wood floor.
Align your right foot with it.
Everything must be perfect.
Keep your feet slightly more than shoulder-width apart.

Wait for it…
The zebra talks, I see his mouth move
But all I hear is the roaring silence.
All I need to see are his hands.
He holds up two fingers.

The ball bounces.
Catch.
Take three, and only three, perfect bounces.
Spinning the ball until you find the black air hole.
I make sure to cover it with your index finger.

The lines on the ball must be straight
Place your left hand on its side
Only resting

Knees bent, powerful.
Bring the ball back, in front of your face
Keeping an invisible pocket between your right hand and the ball.
ELBOW IN!
Wrist back.

Power comes from your legs.
Extend.
Shoot with your elbow.
Snap wrist.
And don't you dare jump.

Hold your right hand in the air.
Waiting,
Waiting,
Waiting,
Until the ball swishes in the back of the net.
Repeat.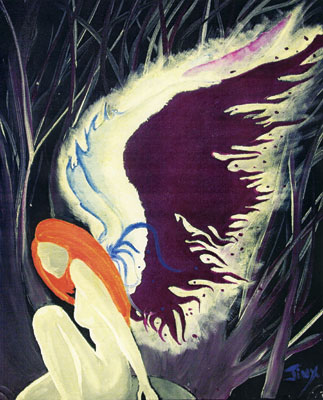 © Megan B., Youngstown, OH