Two Roads
May 19, 2009
And there I stood
at two roads intersecting
and each of them to an unknown place
the journey would take me away,
to somewhere new
all I had to do was pick the face.
The one was straight and well lit
protected all the way through
no lost souls had come from this one
but it seemed like this it knew.
Signs marked each and every corner
and plaques boasted of it's skill
yet nowhere did it show a life
a vision or a dream.
It would always be just a road,
a steady one of course,
but just the same as all the others
and taken times before.
The other wound over here and there
a small path it was at best.
It traveled over meadows
and then through a forest thick.
No lighting showed the true nature of this
and dark and beauty came as one.
A bit harder to judge than the other
around a bend I couldn't see.
Adventure and disappointment,
hope and despair, this path would bring it all.
But what would become of summer if we had no
winter, or fall?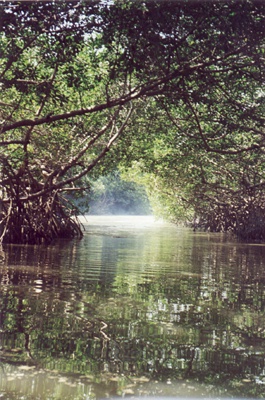 © Olivia O., Chicago, IL