Diamond-Encrusted
May 19, 2009
One morning New Jersey will smell like sunflowers and you won't worry for my sake.
Shades of purple and pink will cross me like on every non-flower smelling day.
But follicle by follicle you will build me up, entrust me to myself and sigh.
Up there, on my lonely throne, it will rain and I will cry with the clouds because I am so alone.
I will rip myself apart, cuticle by cuticle, cell by cell. I unravel so easily, it is no wonder you saw right through me.
Misery doesn't love Company so much as she depends on him.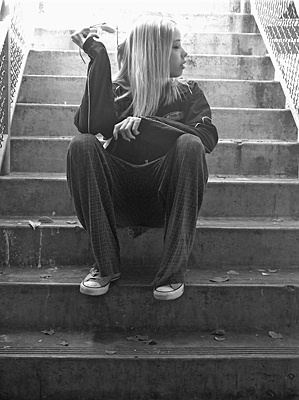 © James M, Walnut Creek, CA