CHANGE
May 19, 2009
It was on a bright and starry night
That Obama was declared the winner of the fight
On the evening of November 4th, 2008
Barack Hussein Obama was declared president

People had had enough of President Bush,
They wanted him out of there with a "Whoosh!"
His presidency was like a NIGHTMARE that just wouldn't end.
Change was what they had wanted God to send.

Their wishes came true, and just in time
Because Barack Obama had stepped in line
For the debt kept on growing with no stop in sight.
And it was his job to make things all right.

It was on January 20th, 2009
That Bush's presidency has its deadline.
His country was like a dying flower which he had left unattended
A situation which many for a long time had dreaded.

On that day, there were people to be seen for m i l e s
And nothing was on their faces except for smiles. ☺
The atmosphere was amazing but also strange,
Because they were getting what they had been deprived of, and that was CHANGE.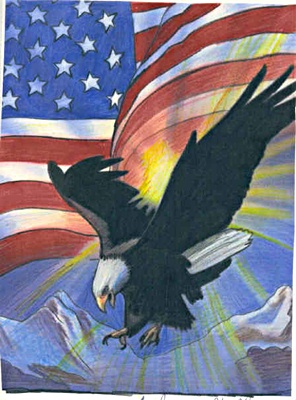 © Andrea G., Middle Village, NY