when...
May 18, 2009
when i look into his eyes, i see the dreams i've always wanted to come true.
when i'm laying close to him at night i feel safe like nothing in this world could ever touch me.
when he kisses me all the pain seems to go away, everythings all better for the moment that his lips are on mine.
when i see him walk away, i can't help but wonder if this is the last time.
there are times when i'm confused and i feel like he'd be better off without me.
i only wonder because all i want is for him to be happy.
he deserves the best,
he is such a wonderful person.
when i see the hurt in his eyes i wish there was something i could do just to take all the pain away.
but i can't,
all i can do is be there for him and love him like i've never been hurt.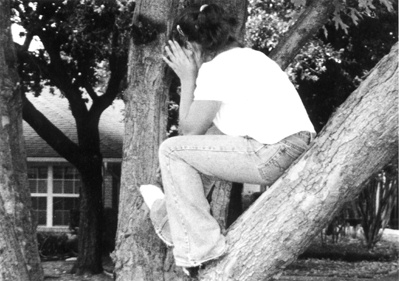 © Allyson S., Highland Village, TX