A wish
May 17, 2009
I wish I had gotten to know you. That is my biggest regret so far – never trying. That is my biggest fear – never getting the chance. I wish I could have treated you like a friend. I wish I could be my true self around you – so you would not have to struggle to figure me out. I wish I knew what I looked like in your eyes. I wish I knew what thoughts my presence inserted inside of your mind. I wish I knew if you cared. And if you didn't – I wish I knew how to force you to.

I wish this was all a dream. I wish I could wake up and re-create what has already happened. My dream has taught me what not to do. Often times that is what life teaches you – how not to live, or how to make the wrong choice. That is why everything would be easier if it were a dream, for I would know to turn left when I turned right. I would know who to trust, who to learn from, and who to avoid. Maybe if our life were a dream, death is when we really start living. Death is meant for those ready to live.

Those who die are ready to live. They are ready to wake up from their dream.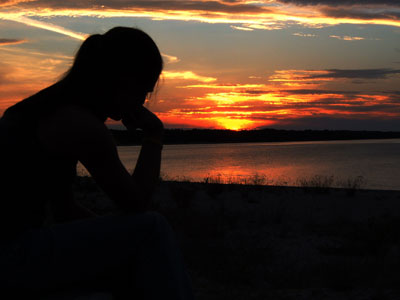 © Hilary L., Rogers City, MI