Starry Night
May 17, 2009
Nighttime skies so belure and pleasant,
from rich to peasant
Its glorious skies will impress the eyes.
So lovely beyond all skies;
The stars so bright, so stunning.
In the dark hour, the moon awaits,
with stars as the bait,
to catch human eye and astonish.
How lovely stars are before they vanish
Shortly morning will come,
and soon night will become
a beautiful day,
to wait for night, when it may,
avenge the heat of afternoon,
dark will it be very soon.
The moon will it rise,
who knows the next surprise.
So finally, night has returned,
no more people, to be burned.
So quiet, so gentle,
A time to think, a time to be mental,
So lovely, what a sight,
So beautiful, the starry night.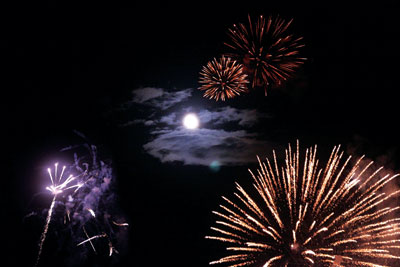 © Meena K., Groton, MA