The Performance
May 17, 2009
The stage is bare, not a person on it.
A single spotlight shines in front of the curtain.
As the lights come down the audience begins to quiet.
There is complete silence.

My heart is thumping and I feel faint.
The sweat trickles down my forehead as I walk.
The audience eyes light up at the change of scenery.
There is an unearthly stillness.

I approach the microphone.
I take a breath, this is my time.
I look all around me, faces, all starring at me.
The band begins to play the tune I know so very well.
I take a breath, what will come out?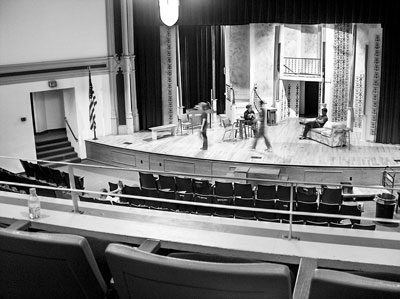 © Sean C., Princeton, IL