Waiting to be 're-throned'
May 17, 2009
Across the lonely room, I sit,
Small and decrepit; seen better days.
My fur, once thick and butter yellow,
Is dirty and tangled, and my eyes are glazed.

A little girl loved me once,
Adopted me and shared her home.
Above her bed, pride of place I took;
The books I sat on were my throne.

But now my throne is just a shelf,
And the little girl has no time for me.
She has forgotten how we were friends.
And that is clear for all to see.

Maybe when she is older,
And has pushed past her awkward years,
She can turn to me, her closest friend;
And we can laugh and cheer.

Perhaps I can be 're-throned',
Of course, I'll give her clean slate.
She will wonder if she's waited too long
But I'll whisper, 'It's never too late.'

For now I'll turn to the other toys;
The monkey, the Cat, the fearless snake.
'She'll come back, just wait and see.' They cry,
But until then, I must wait.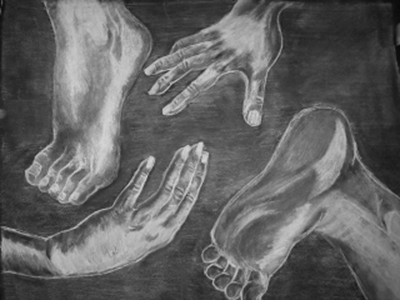 © Rachel U., Danbury, CT