Falling
May 17, 2009
Though in summer, green and jade,
The autumn shows us their true shade
They leave the branches and come down
The yellows, ambers and the browns
Bright leaves which command attention,
Flutter, fall; no apprehension.

In the light the leaves are glinting,
Dropping, diving always drifting.
A gentle breeze commands the air
And pushes them away in pairs.
Do they know where they'll end up?
Or is it all left up to luck?

A child, she runs and jumps to catch
The fickle leaves beyond her grasp.
She sees a leaf stained with brown,
And decides to follow it around.
She thinks she knows where it will fall,
But it feigns left, and tricks us all.

Time and again, she tries and fails
To catch leaves floating in the gale
Though she may try her best to guess,
Which leaf shall fall and touch her next,
She learns fast that no one knows
Where any of the leaves shall go.

The leaves once fallen, cannot un-fall,
A sad truth which is known to all.
Should we try our best to guess,
Which leave shall fall and touch us next?
Should we leap and jump and crawl,
Or should we simply watch them fall?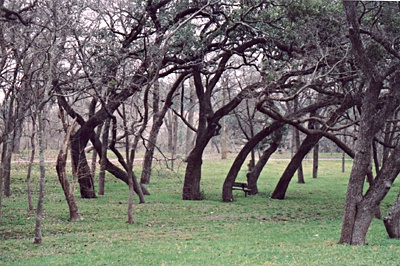 © Lauren W., Robinson, TX