Young Love, I Think
May 17, 2009
I swear I could have seen
your dorky smile stare right back at me.

Your young innocence
penetrate loving grace into my soul
and pierce my heart with happiness

all over a pumpkin.

A giant,
lumpy,
over-abundant
orange masterpiece
positioned to perfection.

Perfection as Tom and Jerry tested limits
from slaps and blows with fists
to racing motorcars cross the country.

Positioned by means of calculus;
created by Newton
to change lives forevermore.

Forever-more in our troubling world by economic depression,
swine flu, wars, drugs,
alcohol and drunk driving.

Forever-more when I first spoke to you
too scared to be myself
in case you didn't like me.
However, you took me by complete surprise
and I knew my heart was set.

Set like a runner at the starting line ready to race.

Set like a gymnast ready to perform

and set like a scientist with an innovative solution to change the world
when Galileo discovered the telescope,
Pasteur discovered pasteurization
and Freud interpreted dreams.

Dreams where I remember when I first touched you
When you told me you had to go, and hugged me
But you were only joking.
And I remember asking myself why you did it and I wouldn't let go.
I soon saw how close we were,
And the feeling was good to know.
And hoped it was because you wanted to touch me too.

A touch like an angel;
an angel playing a harp
beautiful and sound to the touch.

The touch as soft and beautiful as a stuffed teddy;
made by Santa and his elves in the North Pole.
The North Pole;
Cold and frozen like when I first kissed you
In the locked refrigerator when we accidentally locked ourselves in
wishing it could last forever
Then kicking myself after for pulling away.

Pulling away like gum from a table;
hard to get off and hard to get away.

Hard to get off as minutes turned to days
and seconds flew as fast as a nuclear jet
as I wished to see you more
and make the moment last.

However on the other hand how did I know if this was real
or just a figment of my imagination?

How did I know if your deep, precious eyes were real
and not phony?

And how did I know if this was reality
or whether this was the afterlife?

Besides how could this be real life?
You were on my mind all day.
The thought of sleeping was nowhere near to me,
unless I knew you were okay.

The times I spent with you,
Were what made my heart complete.
and knew that
without you, my future was obsolete.

However what if reality were a nightmarish state
as I stood outside in the pouring rain.
The pouring rain that brought tears to my helpless eyes,
The pouring rain that wet my favorite beautiful gown you bought me
And the pouring rain that turned my luscious hair into a deformed state
As smeared makeup made me look like a pathetic loser.

But then in a dimension of imagination
our love was just the same.
The same as I stared into your trustful eyes;
scared to ruin the moment.

Luckily with you, I'm in a whole new world.
A whole new world not on earth but in infinity
where you bring out the best in me
and taught me how to be myself.

And so in the end
each night, when I lay beside my bed,
Where only a moon is to be seen;
I pray that we may never give up,
And will always remain you and me
no matter if our love is real or just a figment of imagination.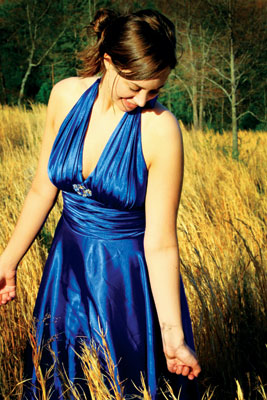 © Michelle B., Blairsville, GA