TUNA
May 16, 2009
You make me smile
You make me cry
You make me sigh,
Then die.

Of embarrassment
Of contentment
Of jolly good old time

Why should I
Be oh so sad
And you so mad,
It was just fun.

So why should I sulk,
And you're being such a bulk
For being mad
And making me so sad.

I'm just glad
Of my final say
Of getting you out of my way

Now your heart is in two,
Mine has only a splinter,
Or two;
It is only as bad as the flu.

I just hit enter.

You are deleted
I will not be defeated
By a jerk
Who was such a flirt.

How can you cry?
It makes me sigh,
You could be so heartless,
Do you feel the shame?

I thought you could be tamed
But nothing has changed

You were such a flirt,
Oh how it hurt,
I saw you there
Running your fingers
Through her hair.

I dared to be different,
I dared to care.
It turned out to be a scare.

I broke out of that shell
Not wanting to yell
I wanted to be free
Now I see
That I can never be.

My sigh
Turns to cries
Cries of hate only determinate
Such a fate

It was so sad
When I made you mad

You did not yell
You did not scream
You just walked

I don't know why
I t made me so mad
I wanted to cry
But instead I sighed
Again and again
Till the end.
How could it be?
You were so nice to me
But I could see
It would never be.

So you where deleted
I was a little defeated…

Though I never did tell you
I have to say
Thank you.

You made me laugh
When wanting to cry.

I will not be shy
No more to hide,
I may sigh,
But never cry.

I wanted to be friends
But it came to an abrupt end.

Your words inspired
Now I have wings
Though I still can't sing
Why wouldn't you listen,
To the bell ding?

Oh well
That's over now
What could've been will never be.

So I will no longer dwell
Over that which failed.

Because you treated me like a fool
Why do you choose to be so cruel?
You did not know,
How could that be so?
The chance for friendship,
That barge set sail
You on it, me on shore.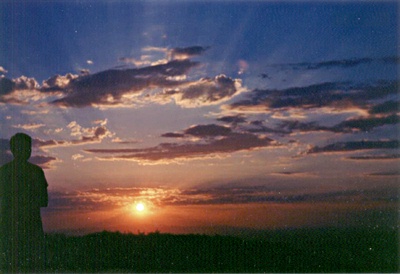 © Jovee B., Dededo, Guam