Enthalpy of Life
May 16, 2009
Crossing the street
Dangers come our way,
Parilous adventures
And lost friends on the way.
One step on the sidewalk
to what we thought was freedom,
now I walk with chains around my ankles for the next block.

Induced to a problamatic stage
Spending hundreds of years trying to find my approach
To that promised freedom in 1776
Wars, blast my ears back to my independence in the north
And whether all this was truly worth it.
I cross the street, shackles broken, legs and arms free
yet there's this feeling still baring on my shoulders.

Harlem, my home a p lace of rebirth, fun, and full of life!
Ohh, those melodic beats and tones that trumpet and trombone plays
As that piano man tickles those keys touching my heart strings making my soul go wild
This is the life
Yet that man still treats me bad as I walk the streets
I am only comfortable with my own
I walk across the street throwing off my shawl
Yet this weight still lyes on my shoulder.

Step by step I hear the voice of the king
Shouting equality, perciverence, and change in my ear
How could I ignore
My soul lead me to the nations capitol
Where I stood and said, "Yes we can"
With all the pieces of the puzzle
We could make this happen
Life and liberty moved across the waters that day
As truth set us free, yet fallen to gun fire

As the final step is taken
The dream has now taken breath
Tears fell , smiles on almost every face
As all around the world gazed once again on our nations capitol
Right hand up, repeating an oath that broke every shackle placed within the mind
The shackles that left bruises that tell the story
His nem exudes trueness, and his life is history
Yet what we know of this all is "Change".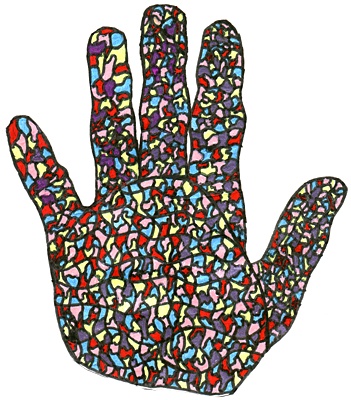 © Jesse V., Sewickey, PA