Power of Words
May 19, 2009
Word have strength
words have power
once said they can not simply be erased.
once they have been said they are not easily forgotton.

so when you said you loved me
i took those words to heart
they were engraved forever
and cherished like i cherished you

when you said you cared for me always
those words always brought a smile to my face

when you whispered in my ear
promises of forever and always
my heart sang

than you took those words back.

you ripped them from ym heart
tore them from my soul and left me to bleed

you laughed at how pitiful i was
crying over you
mourning you like a dead spouse

you watched as my heart slowly crumbled at your feet

and theose words that held such wonderful power
the power of joy, bliss, and happiness
now bring havoc, pain, and tears

all because you lied.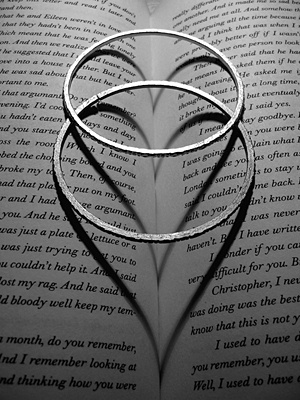 © Julia K., Old Tappan, NJ