We Can Never be Together (Dying Inside)
May 19, 2009
Your voice still soothes my ears,
Your smell still lingers my nose.
Your eyes still pierce my heart..
Im standing here half apart,
my thoughts crumbling to the ground,
dead flowers and grass surround me
as the sun fades..
We can never be together,
dying inside just to not hurt you.
Tears fill my eyes,
as they slam to the ground..
i then see your face,
your hair still shines in the dark,
your ears hear my pain,
my voice now pierces your heart.
As we both fall to the ground..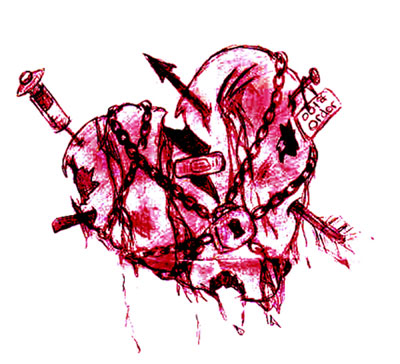 © Asia B., Hudson, MA