Porcelain Doll
May 19, 2009
I keep pumping you through my heart, like a drop of blood.
I feel I'm at the end, but still yet at the start.
It's okay to shiver now I embrace your presence here.
The longing is my deadly, twisted fate.
I keep screaming but my voice comes to a halt.
All I can give you is my love, that's it I'm afraid.
Break me like I'm a porcelain doll, you can say it's my fault.

Pick me up, put me down, but don't throw me away.
You're my synthetic morphine, you erase the pain.
The essence is the same, our moods set apart.

I realize when I'm with you; you play with your gun.
You might as well take me down now.
Treat me bad but don't ignore me, we'll lose the fun,
Knock me down; blow me away, bam- crash- POW.

Do you know what it means; I'll do what I can.
Kissing me is like a beautiful rose, with a deadly thorn.
I said read me your mind; don't just give me your hand.
I may look whole but trust me; I'm nothing but a glance of tomorrow.

In this book I write, you're some sort of talented mimic.
You're a counterfeit Shakespeare using your unique way of thinking and speaking.
I wish you would justify, why you are lying to me your way through till the end.
Although all I want to hear and to speak is the complete truth, not lies.

Truth can be equal to an excruciating pain.
You perhaps are a strong wind gained from the storm, knocking me down.
You're throwing me down as I'm an unwanted porcelain doll.
I am going to participate in which you want through it's complicated and weakening to let go.
I fear you worst than I fear myself so it's time to force a goodbye wave.
Your ghost itself is the only reason why, I'm haunted with this fear and guilt.
For a reason uncalled your still the pint of blood rushing and running through my veins.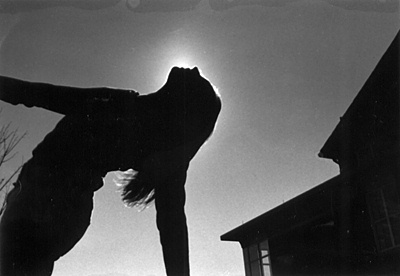 © Alexandra B., Marblehead, MA