Shutting out Reality
May 19, 2009
It's dark outside
I hear you whispering in my ear
almost inaudiable words
only i can hear
we see lightning illuminate the sky
it's time to leave

But my mind protests
groping through the darkness
so i meet you with a fleeting kiss
and let you know,
I miss you.

We depart
I wonder,
why am i the only one that can know?
But suddenly im okay with hiding
there's no one to show.

It's our own private universe
I get tucked away
and never want to venture back

Back to them
-Im not myself
Back to "Reality"
Reality is hell.

Where I have to show
Where they all have to know
I want to say
LEAVE ME ALONE.

Im tired of showing them nothing of what i am.

Now it's pouring rain
a pounding rythym.
calling your name

I scream back
Just as loud
knowing the truth.
-I love you.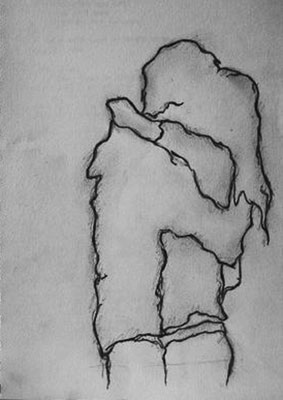 © Nicole B., Newcastle, WA