Sky Adventure
May 19, 2009
Up, up, up, I climb toward new heights.
Determination coursing through my veins.
Feeling as brave as a lion with prey in sight.
The wind on my face, the journey has just begun.
As the door of the airplane opens, I sense my confidence slipping.
Looking down at the world far below, I wonder,
How daunting this jump will be? A leap of faith!
Survival instincts kicking in, I steady my focus on mountain tops
And landscapes.
Rewarded with feelings so sublime.
The scenery reaches out to me beckoning me into its arms.
I jump, adrenaline pumping like a car on turbo drive.
Down, down, down, I plunge speeding closer to the ground.
I pull the chord only to be jerked,
And awaken in the comfort of my room.
My heart still beating as loud as a drum;
Yet, I cannot wait for daybreak for I wish to fly.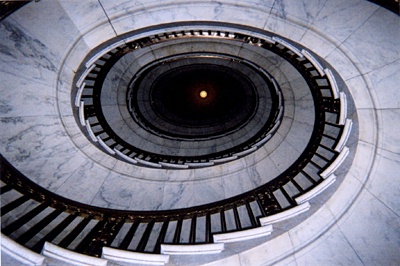 © Kyle T., St. Joseph, MO