Before I Go
May 18, 2009
Before I go
And spread my wings-
To catch this updraft and fly-
Please know that all I wish
Is for one day and one night
In humble peace.

Serenely
I will wait by the glassy Lake Sanabria-
The one hidden in the hills-
For the sun to run and slide
Behind the moon as it stands proud
In the tawny summer night sky.

Nothing
Could delay my departure-
Except for this ignorant lion-
Sitting in deep thought with his rich mane of gold
For me to attempt to take leave
In the dwindling hours of the dark.

Imminently
The swish of my silk sundress-
The beautiful tangle of brilliant fabric-
Masking my fleeting hesitation
As I make the definitive decision
Like the earth of the summer beneath.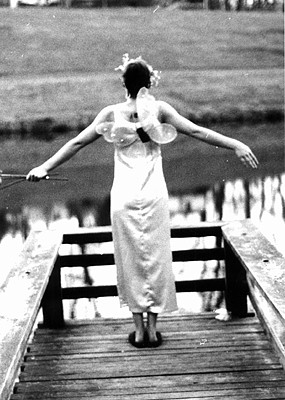 © Jessica T., Cincinatti, OH