Ode to Swimming
May 18, 2009
The Adrenaline is beating in your ears, as you look across the pool. You try to block out the cheers and screaming as you wait for the heat in front of you to finish. You stretch to keep your mind off the butterflies in your stomach, but it never works. You concentrate and now the screams are like a muffle noise in the background. The race in front of you is over you're up next.
You hear the beep to signal you to get up on the blocks. The crowd is silent. The water hitting the walls is the only thing you hear. When you're up on those blocks it feels as if it's only you and the water going to be joined once again. The official says take your mark………Beep!
Right when you dive off you feel the water hit your body welcoming you again back into the pool. You do a streamline and start swimming. Out of the corner of your eye you can see the other swimmers. You do your flip turn and streamline again. Your legs are burning with searing pain, but you got to push through. If you don't then what's the point of the race?!
You're coming to the flags and you give it all you got. You touch the wall and look at your time. You hear the crowd screaming and see your dad jumping up and down. You shake hands with the other swimmers and you let out a sigh of a relief. You did great and although you're breathing hard you feel great too. Now it was time to hear what your coach had to say about your race.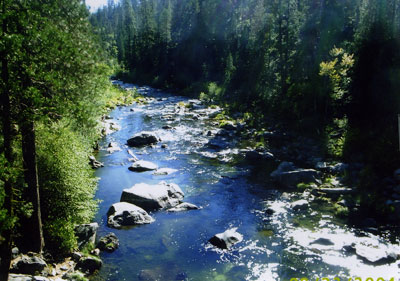 © Laycie C., Stockton, CA