Letter to my Graduate
May 15, 2009
Growing up with you
was the best thing to ever happen to me
because I go to meet my best friend.
With seven days left to graduation,I can't help but to think I'm getting closer to losing my best friend too.
I remember jumping off the bluff
because you were at the bottom telling me you'd be there to catch me...
I remember swimming farther and farther because you were out there...
I remember going to school just one more day
because you were there to cheer me up...
I remember all the good times and te bad:when you hugged me tight after my boyfriend broke up with me,when you talked to me on the phone calming me down because me and mom had a fight,...you were always there to tell me it'd be alright.
but now you're leaving,fixing to get your Freedom Ticket!
You'll grow up and be successful
and live and love
and be an adult....
but when you do, I'll still be here, in High School.
and every time I go swimming,or my phone rings, or I see one of our old pictures, I'll remember you...
but will you still remember me?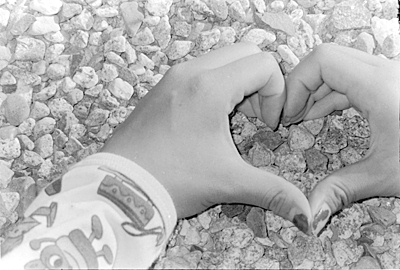 © Caitlin T., Marblehead, MA