Regain Ourselves
May 14, 2009
My feet pound,
So loud, if only louder.

To drown the voices in my head.
They shout what I,
Should have did.
To turn around,
And deal with all the mess.
All the pain,
And all the unhappiness.

But I can't, since,
Now I'm as insane as them.

Questions and accusing,
I can't take the drama.
This mental abusing.
It's brought me down.
Made me cry, made me scream,
But most of all change.
We're no longer a team.

Shattered and cracked,
Broken and crushed.

So I run, away from it all.
Escape to forget.
But I can't stand the wall,
That tears us apart.
So I pause,
And turn to all the chaos.
I need to clean up the cause.

The pressure to lie,
To be cool and pretty.

I face the evil,
That's morphed us all,
Into stupid people.
It's time to change.
Escape the cycles and delves,
To sate the pointless pressure,
And return to our own selves.

Today we begin again.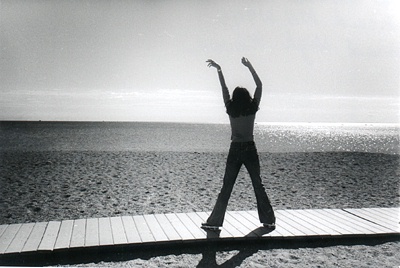 © Colleen F., Marblehead, MA