Sounds of the Soul
May 14, 2009
Music a way to express
It many people does impress
From the deep beating drums of Africa
To the Bagpipes of Scotland
Music is everywwhere,

It is a way to say hello
And a way so say goodbye
It can be a way to live
Or a way to die.

Music expresses everything
Fearing or even deep longing
It supplies us with deep emotion
Whether written about love or the ocean

The sound of it makes you free
It fills your inner-self with glee
It burns within the soul
Like the leftover fire's coal

To think one may live without
This I really must doubt
For music is food for the mind
So everyone must go out and find

Whether it be jazz or country
Or even if its just smooth and sultry.
Music is there to heal
So why don't you relax and see how you feel.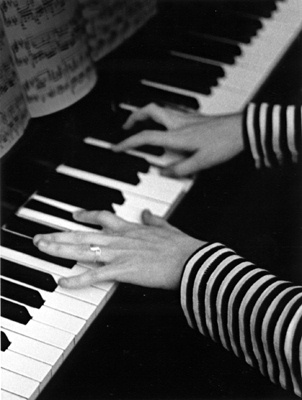 © Paulina A., Marblehead, MA