Love
May 14, 2009
There may be times
when we get mad.
And all these rhymes,
can't correct the bad.

It's easy to yell,
so simple to scream.
You broke through my hell,
it's like your a dream.

Without you id be less than nothing.
Reduced to pain and tears.
Instead of feeling anything,
I'd have only all my fears.

To be with you can't be described.
I always want to stay.
Even if im beat or bribed,
it's always what ill say.

Forever and always.
To me that's not enough.
How i feel just never sways.
Even when times are tough.

The sun and moon just done compare.
To the light i get from you.
Sometimes i can't help but stare.
And hope you love me too.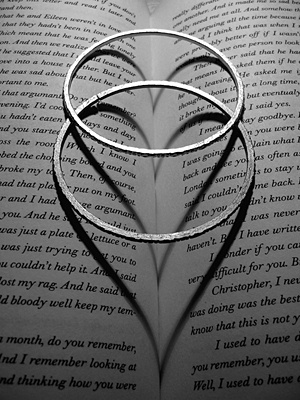 © Julia K., Old Tappan, NJ