The Pieces and the Virgo
May 15, 2009
He was the life of the water.
She was the goddess of the land.
He toke the time to listen and figure out the new.
She was annoyed with sand.
Pieces the fish,
Virgo the virgin.
Untouched by skin,
But married by sin.
In love with her beauty,
But not allowed to lose the precious.
The Deceptive of the god
And the fallen of a devil lesson.
Forbidden to do what she pleased
And temptation only stopped harder.
The father of war
The mother of love
Chosen to seek that their daughter would move on.
Water in her eyes,
Land in his mind.
More deadly than an apple form a tree,
She wants to lose her virginity.
The ground roars and the skies cry.
A war to stop will break free.
The angle of vengeance and the son of the devil,
Await her desire
Await her choice.
He waits to see her decision.
Never one word spoken to each other.
Only the feeling that is in their presence
Her toe on the top of the sea.
Her foot, an inch away from the water.
She pulls back and begins to cry.
He could only look from a distance the women he loves.
She has twilight in her eyes.
He has peace in his hart.
The silence is frozen.
So close to forbidden desires.
She stays on land.
He stays in water.
Untouched by skin
In love by sin
He is Pieces the fish,
And She stays Virgo the virgin.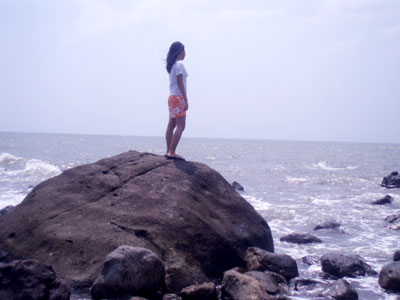 © Grace L., Bacolod City, Philippines