Between Two Summers
May 13, 2009
with each awakening sunrise,
gleaming golden across the horizon,
I await for the days yet unspoken, undetermined words
of a boy somewhere off in the distance of that same golden glow.

Like the sun, I can feel his warmth, but can not reach it.
Like the blowing breeze, my thoughts drift through memories of past times
spent together.
When our smile met and we shared happiness as one.
When distance was within arms reach and worries ceased to exist.
Like the gentle rain of a sunny storm, a calmness washes over me.

Wonders of the dreams we'll escape to today distract my gaze to the forests edge outside my window.
And when the time comes,
and I break from my routine into the depths of our conjoined thoughts,
I loose sight of the borders between us and reality, of all the distance that separates us
and get lost in conversation.
I need nothing more than here and now.

When night falls and stars rise,
and hours of discussed future plans linger in the sky's glowing masterpiece,
happiness is easy to find.
I gaze upon the stars with a feeling so deep, it's as if you are right here with me.
It's times like these, I can explain to you everything.
It's time like these I realize you are not here.

But your words keep me in check,
keep me dreaming of the days and nights you someday will be.
So I end these nights with my last words said to you,
Knowing, I'll close my eyes and awake to another day
closer to escaping the distance.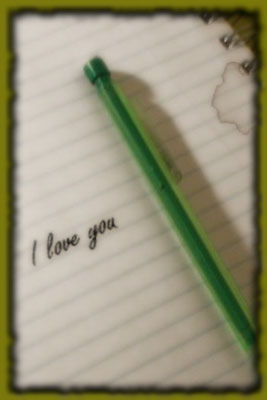 © Rebecca B., Marietta, GA