Trauma.
May 13, 2009
My lips, still bust from your fierce kiss
only the blood, the swollen wound shows that you,
was once apon them.
My heart has still not slowed, racing to catch up.
Your bus ticket still crumpled in my blue shirt
stained with your coke, your ciggarette burn
clearly marked on the corner of your jumper.
i held. i hold.
cherry drop sweetness i still taste over my tongue
my arms wrapped around my waist,
still feeling your warm embrace
Tracing my fingers over my hip. The tattoo reading,
your initials.
Marked on my skin.
Do the traces of my pen tattoo still cover your wrist?
i search for you, in the early hours of the morning
Piercing my dreams, when you once held me.
I pinned your picture, to my tackboard
so as not to forget your face, although.
That will never be the issue.
Your trainers, pushed under my bed, the mud hardened,
on the sole, from the slow romantic walks
You took me on.
When we laid, and just repeated, I love you.
I switch my phone on, and dial your number
Only your answerphone will pick up.
Your voice sending a whimper through my lips.
Can you still hear me in your sleep?
I shudder from the slow icy wind, collapsing onto the concrete floor
Looking around, people passing me by without a glance
My tears stained with mascara fall to the ground
and hit the flowers i layed out for you.
Wishing for you to come back to me, My love.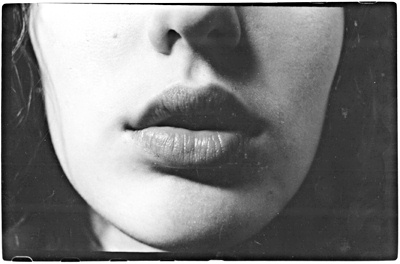 © Samantha A., Southbury, CT