What Time Won't Heal
May 12, 2009
Slipping like cigarette smoke between rosy lips: lies. I wonder why the time passes so slowly.
Lies, they tell, that time will heal, that wounds will scab over, and flake off with ease.
Time is not my friend. It jumps out of my hands, and stabs me in the back.
Do not sing to me joyfully, confidently, "Time heals everything."
The deepest, bloodiest wound will leave a scar, a thick, harsh reminder of what was; who left it.
When a life is extinguished, a soul put to rest, a body lowered into the crumbling Earth-
Time will not heal this.
Time will not bring back who was before, it will not reignite emotions, and pump blood into withered veins.
A broken promise, one meant to last, yet forgotten or thrown away; will not be mended with time.
All the things that time won't heal are the things one measures their life with. Landmarks, moments of immeasureable pain or joy.The most important are the things that will never be brushed away, or left behind, the things that amount up to who are you today.
What time won't heal, is what time should not heal, for it has melted into your identity.
What won't fade away or become less severe, is what you clutch dearly to your heart, for it is tangible evidence that you are unique, human, and feel everything around you: aware, feeling, alive.
Broken, but alive.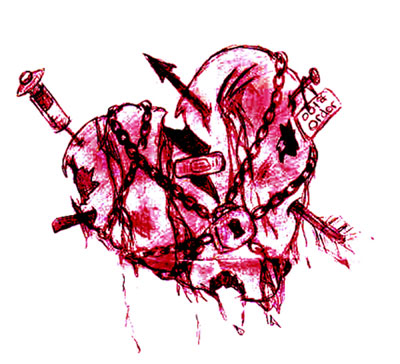 © Asia B., Hudson, MA