Wonderland
May 12, 2009
A developed tragedy,
another stance of lack-life meaning, and speaks of romance
It's the moment the camera catches you off guard
And somehow you're trapped in that expression your whole life
If you were given the opportunity, would you seize it?
A train, to wonderland, to hopeless land,
with a gold watch waiting patiently for time to pass
Hypocritical questions, lead to
hypocritical answers,
lacking yes or no
If my naive mind could conjour, more than a sweet sounding
flow
Would you be on the next train out with me?
If my mind didn't spit out words, the stories of chemical reactions
would your body be more prone to hold me?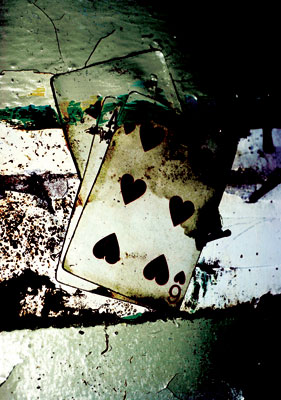 © Tracy A., Scarsdale, NY