Words.
May 12, 2009
The second I have found the words-
words- a unit of language
for you-
they are gone.
My words simply dissipate, open space
and might have changed the events-
that are bound to take place.
The lack of words carry our future.
Our words carry our future.
Future-
yet or to be coming
I came late. I caught you too late.
You were on your way,
you deceptive bird.
You were hand in hand with mate.
You- seeing me-
visual and mental perception-
backtracked
I walk along footprints you have already placed
you backtracked
you retraced with me
Our fingers almost touched-
I almost held on
You almost felt-
But almost is not is, and is is to be,
So we we're lacking of being,
and you skipping forward and be'd with her-
glancing side ways at me-
wondering what it would like to be-
when were being are we really being?
To know, is to have something already happen
Our past--things we knew,
things we felt,
too late.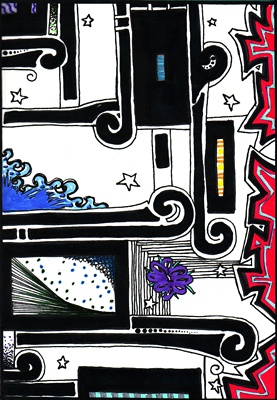 © Jessica D., Burke, VA