LIfe As A Teenage Mother
May 12, 2009
Here I stand alone.
Nobody by my side.
I have no one to talk to,
Nor play with in my spare time,
I have no one to share laughter with,
Nor tell secrets too,
My life seems like a living hell,
Living a life of a teenage mother,
Is very harsh and cruel.
And people will have a cruel look in your eyes,
Like a burning flame of fire that eats you alive,
Bearing a child at a young age,
Trying to not lose your esteem,
And maintain a healthy life style,
With a new child in my hands.
Drowning with burdens,
Inch by inch.
Weighing you down in life.
People think your nasty,
But the baby is given true light.
To live and breathe in the same flesh,
To see your gift of miracles to grow.
So one day she can say,
Mom I'm home.
Angels of children,
Come down to earth's finest waters,
Life may get tough at times,
But remember who you are,
Your not obtuse overall,
You're an hero,
Above this crueltal world and beyond.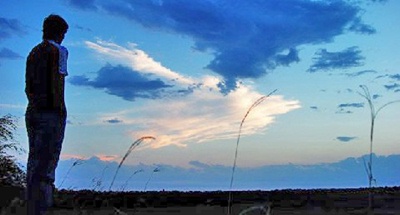 © Stefanie K., Katy, TX