Story of Sue
May 12, 2009
Do you know where the wind blows?
Through the mountains and forests below.
True to those when the black birds crow,
Sue, in her black dress that she sews.

Sue danced in the forests at alone,
Knew that she danced in the way she's grown.
To dance and grow without so much as a phone,
Few can say this same light is shone.

She goes back home from the forests at day,
Free still to laugh and dance and play.
Three and a half hours is what she'll stay,
Knee deep in a water to bathe where she'll lay.

Though Sue knows it won't last forever, it seems.
Know that Sue will awake from her dreams.
Go back to a life of pain with bloodstreams,
Sew the seeds of depression, until she redeems.

Go now, Sue, and wait for the time where you can dream again.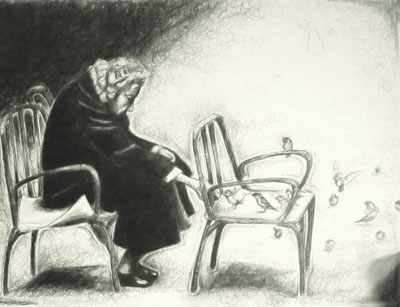 © Anna P., Poulsbo, WA