My Poem To My Love
May 12, 2009
You

I never feel alone with you next to me!

You fill my every need.
Every Empty Space,
Every Loving Spot,
Every Beautiful Ground,
Reminds me of You!!!




But not any



Empty Space,
any Loving Spot,
or any Beautiful Ground,
is more Beautiful to me than You are.

You compare me to the most Gorgeous things too!

You make me know that I am Loved.

And I also know that,
not a
Single Person,
not a
Single Empty Spot,
not a
Single Fall on My Way,

Could keep me from you and your love.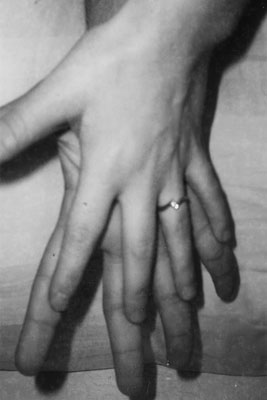 © Heather H., Phoenix, AZ