When Pigs Fly
May 11, 2009
When can I move to Paris in France?
When pigs fly they say, not a chance.
When can I roam the streets of Italy?
When pigs fly they say, you'll never see.

"When pigs fly" seems to always be the reply.
I hope, I dream, I fantasize.
If I were told that I'd have hope, I knew for sure it'd be a lie.

Dreams, desires, my destiny,
all determined by the things I see.
I could climb a mountain just to feel the breeze.
Oh! The things I'll believe.

One day I'll be able to reach for the stars,
reach for the clouds, reach for the sky.
I can't wait until the day comes when pigs will finally be able to fly.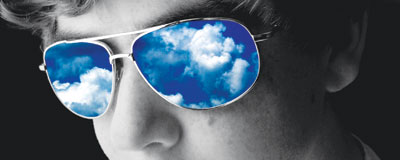 © Joseph B., Mesquite, TX